5 Steps for Automating Root Cause Analysis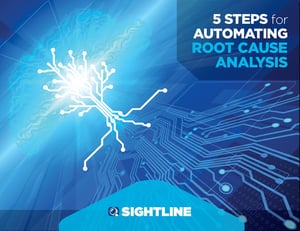 Application downtime. Service interruptions. Performance issues. All of these frustrations affect the day-to-day productivity and profitability of business operations.
The average cost of IT downtime is "$5,600 per minute, which extrapolates to well over $300,000 per hour," according to Gartner, keeping IT professionals busy responding to costly problems.
But advances in anomaly detection and event correlation have made it possible to automate root cause analysis, reduce the guesswork and find the needle in the haystack.
Download this free eBook to understand the steps proactive IT operations teams take to:
correlate events in minutes instead of hours

improve mean time to resolution (MTTR)

maintain service delivery levels

minimize the cost of downtime and service outages

prevent problems from affecting customers, systems and services